First Steps for Flood Damage
7/21/2018 (Permalink)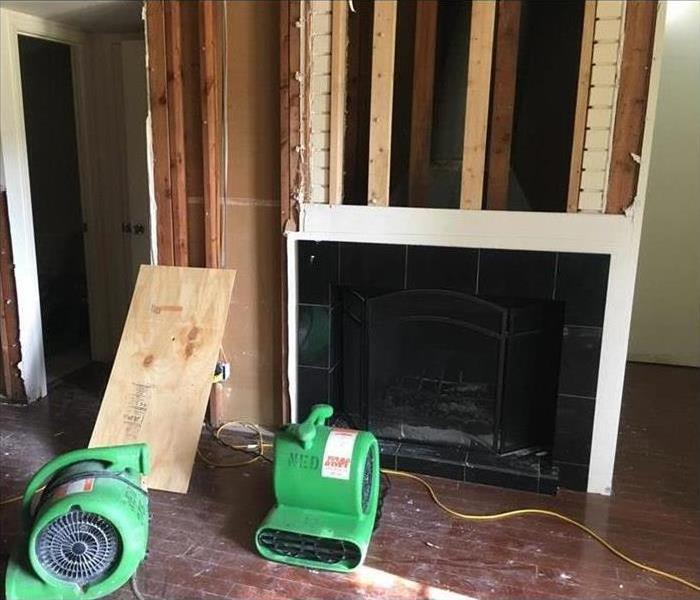 When you have flood damage in Northeast Dallas, TX, it's hard to know where to start. You probably already called professionals to help with water removal, but you may be looking for storm tips on how to cleanup storm damage in your home and how to save your personal items. You can increase your chance of saving materials by starting the cleanup while you wait for help.


Safety First.


One of the most important storm tips is to be safe before you do any cleaning. Here is a quick list of things to watch out for when you are cleaning up in a flooded area:

• Be cautious about electrical hazards. Make sure to shut down electricity before walking in wet areas. Don't use appliances and lamps that have been wet, and don't use your vacuum to remove water.
• Use protective gear. Stay out of "gray" and "black water" as much as possible. Be sure to wear goggles, gloves, and waterproof boots to protect yourself while cleaning.
• Stay out of rooms with bulging ceilings. Don't use lights or ceiling fans on a sagging ceiling.
• Step carefully and deliberately. The excess water increases the risk for slipping and falling.


Cleaning Tips.


Once you have taken precautions to be safe, you can start cleaning. Here are some storm tips to prioritize the initial cleanup:

• Take the first steps to dry fabric items. Hang rugs and prop upholstery.
• Wipe wooden furniture with rags. Place blocks or aluminum foil between wooden legs and the ground.
• Paper and fabric items with colorful prints may transfer dyes to your carpet permanently if left for too long. Be sure to pick up those items from wet floors.
• Remove all smaller items from floors so professionals can start cleaning carpets as soon as they arrive.
• Help remove excess water by wiping it with rags or mopping.
• If you can safely run electricity, run your air conditioner to help start the drying process.

Professionals will use specialized equipment to complete the water removal and drying process. They are trained to determine what can be saved and how to each item appropriately based on the material and type of water exposure.
For more information, please visit us at http://www.SERVPROnortheastdallas.com/.