A Guide for Sump Pump Maintenance
9/15/2018 (Permalink)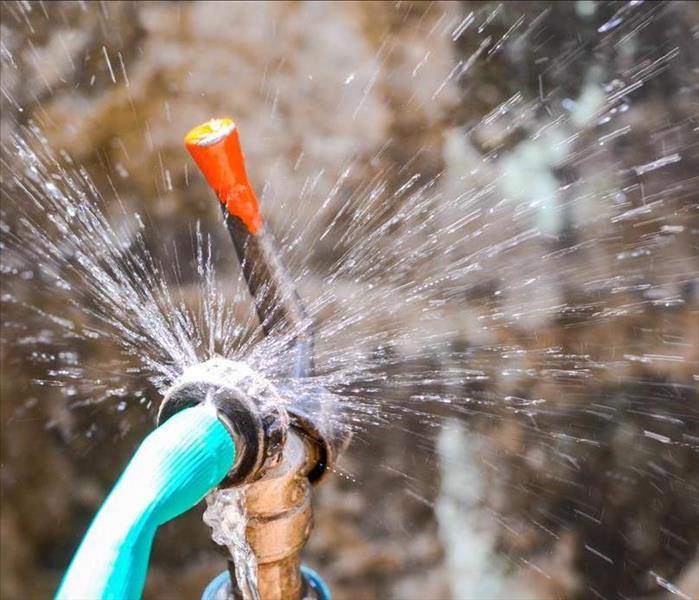 It is crucial to know when you need to call for a professionals help and when you can handle the maintenance on your own.
When you live in Northeast Dallas, Texas you may find that owning and maintaining a sump pump on your property is a good step for mitigating potential water damage. However, simply installing a pump isn't always enough.
Proper pump maintenance can also be important when it comes to protecting your home from water damage.
What Is a Sump Pump

The standard use of a sump pump is to keep water from accumulating in or around your home in order to help prevent costly damage that may arise from standing water. In most cases these devices are used in homes built in areas that experience frequent storms, wet climates, or frequent accumulation of water in areas such as a basement.

Some Steps for Maintenance

If you have or are considering installing a pump to combat accumulating water, it's important to perform regular maintenance. Some steps you may want to take include:

Inspecting your pump for clogged screens or debris in the intake
Inspecting the discharge pipe for clogs, gravel, mud or other debris that can affect operation
Using a GFCI plug outlet for your machine

Inspecting the cord for wear and tear that could create problems
When in Doubt Ask for Help

If you feel your pump isn't working properly, or that you may have too much water for it to handle, it may be time to call a professional for help. They may be able to tell you if there's something wrong with your pump as well as help identify any issues that may be leading to the excess water. In the event of damage to your property you may want to speak with a water damage professional as well.

When it comes to protecting your home from water damage in Northeast Dallas, Texas proper pump maintenance is just as important as having a sump pump installed. Keeping your pump maintained can help ensure it's in operation when you need it. Remember, if you think there's a problem with your pump or have more water than normal, it may be time to call a professional.